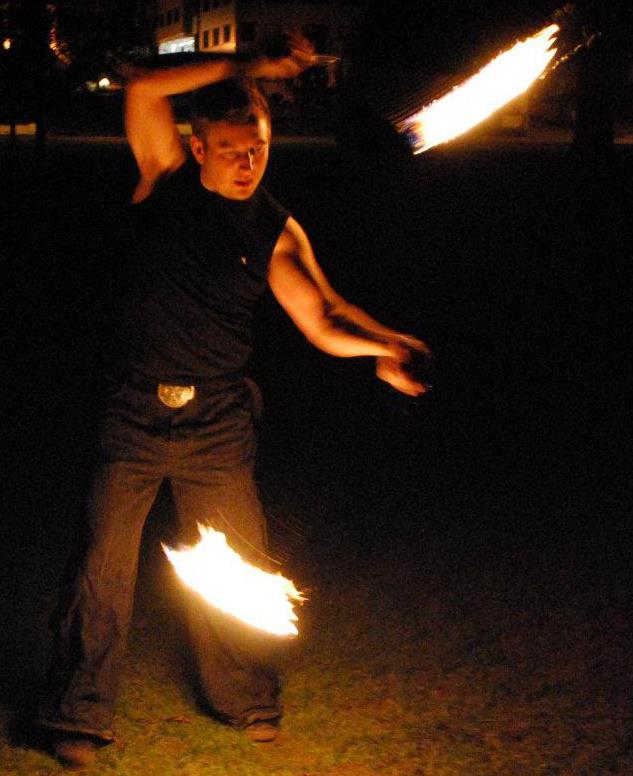 Rus is a local fire performer from Brighton and as such will be busking his way to Mongolia, stopping off in every country to spin with either his contact poi or fire poi he intends to raise money for both charities along the way as well as entertain the locals, many of whom may never have seen fire dancing before! Over the 4-6 weeks the trip takes Rus intends to swamp this blog with videos of him performing as well as the reactions from the locals!
Having performed for the past 4 years at many of the UK festivals with Poi Passion, including the Brighton Festival, Out Of The Ordinary Festival and Brighton Fringe Festival Rus isn't afraid of being shoved out by himself in front of an audience and with his charming grin the language barriers shouldn't be a problem at all!
Leading the wave in pyrotechnics in Brighton, Rus is slowly stepping up his poi game, strapping pyros to anyone and everyone that will let him. Whilst he won't be taking any to Mongolia with him, you might have seen some of his pyro work with his Poi Passion performance for the Brighton Fringe Festival in May 2012!