Seeing as I got the most sleep, it seemed fitting I continued the drive in the morning.
Before we left we also stole a towel and toilet role. Why? Because we're badass! … and forgot to pack them before we left :/
After an early start we got to our destination at around 2pm! "THE RACE TRACK AWAITS" we thought! "The TomTom wouldn't betray us" we thought.
Turns out… Nuremburg and the nurenbergring race track are 2 completely different things. We were 300 miles off course. Nuremburg as it turns out, is a town/city that was big on its nazi rallies and not as it turns out where the famous race track is.
On the drive down, I was on boob watch so we could use the megaphone as intended… to encourage girls to flash us their boobs as we drove past. Figured it would makes the motorway driving more exciting. As our luck would have it though, it seems cars filled with super hot bikini babes don't take the AutoBahn to historic nazi rally sites. Better luck in Russia perhaps.
However, we made the most of a bad situation and grabbed a chinese, used their wifi and did a spot of work and booked our hotel in prague tonight! I also found out I've ordering rabbit for years in german speaking countries, as opposed to chicken. Chicken is Hahn, not Kaninchen!
So far we've:
Driven blindfolded
Potentially damaged our fan belt
Endured an alarm every 9 minutes
Used our megaphone LIKE A BOSS!
Driven 300 miles off course
Accidentally visited a historic nazi rally location
Practised our german
Maxed out our car at a whopping 92mph!!!! COME ON!
Made a complete hash of everything
Not been asked for our passports once!
We blitzed it to Prague, so we had enough time for an epic night out… before we explore the city and have the castle party the following night!
Sadly no pictures today, as I need to charge my iphone.
Prague is outstanding, city is beautiful and the girls are even more so.
We found a wicked hostel for only 20 euro each a night, with wifi!
Once checked in, we headed out straight away! We popped into a czech resturant and had a whole meal of traditional food. Cabbage soup, beef goulash and strudel. Was delisious and SO cheap.
Then we explored the city a little, chatted to the support band for Marilyn Manson after the concert, had guys try to sell us crack and then hit up a club.
One of the girls in the club was telling us about hte glory of Budapest bath houses, so we've added that to our to-do list!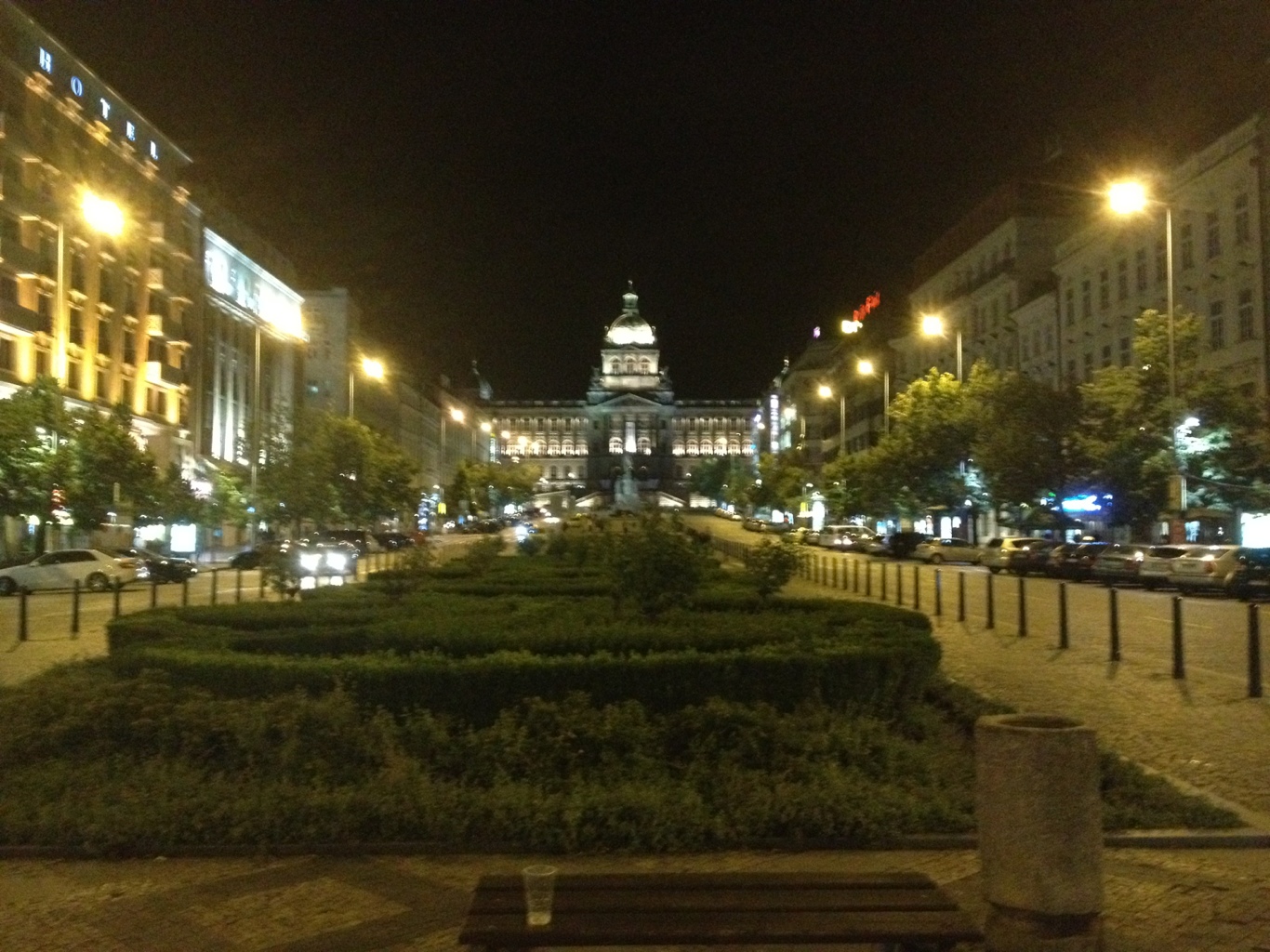 …. oh and Andy mistook the brake for the clutch. Essentially did ½ an emergency stop on the centre lane of the motorway. Luckily no cars behind, otherwise we could of died!
Smooth Andy 😉 … Think I'll be driving the next.